Dubrovnik
We began our Eastern European escape in the beautiful city of Dubrovnik. The old city left us breathless (literally and figuratively). Beautiful people, places, history, overall spirit…and countless stairs.
We stayed in the walls of the old city, which was a pedestrian only area with bustling side streets that were essentially long narrow stone staircases, each of which led to the foot of the city wall. Our AirBnB was a quiet retreat above the town in a third story studio apartment just off the main street. Rooms here are surprisingly affordable!
Here was our cozy spot:
Because we were there for 2 1/2 days, we decided to purchase the Dubrovnik Card, which allowed us access to the top of the city wall, along with several museums in town, including the Maritime Museum (Scot's favorite) and the Natural History Museum (my favorite). I may have spent a little too much time there staring at native insect species…
The city wall wraps itself around the entire old city and stands at 72 feet high in many places. My own vertigo be-damned, I was not going to miss this 1.25 mile walk, and it did not disappoint! (Just one minor panic moment for me along the ocean side where the walkway was narrow, and the view out to the ocean was quite exposed).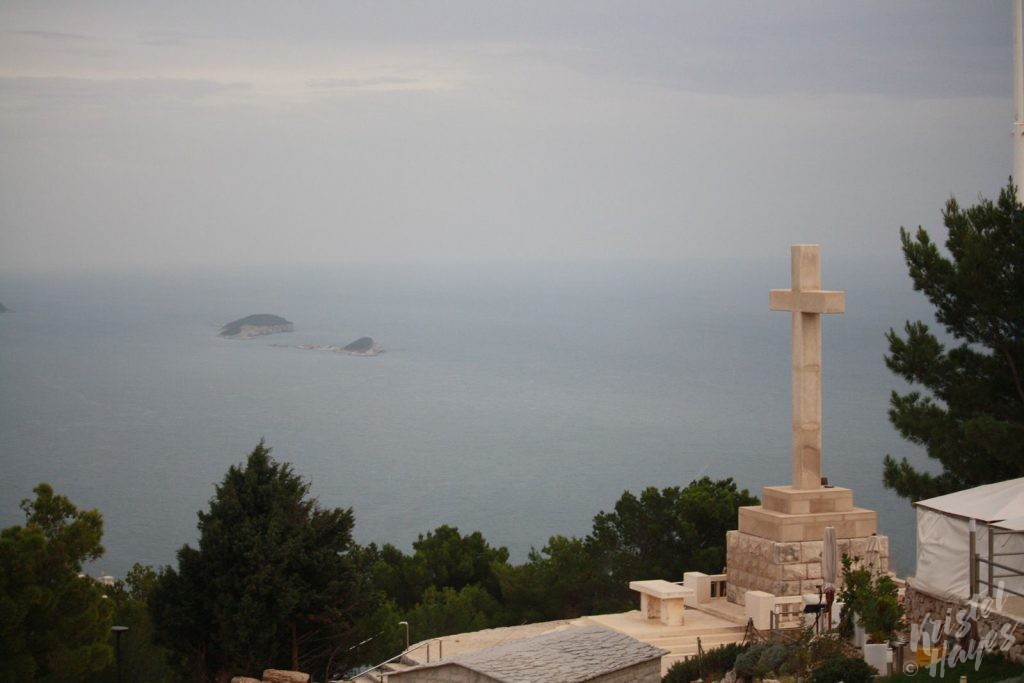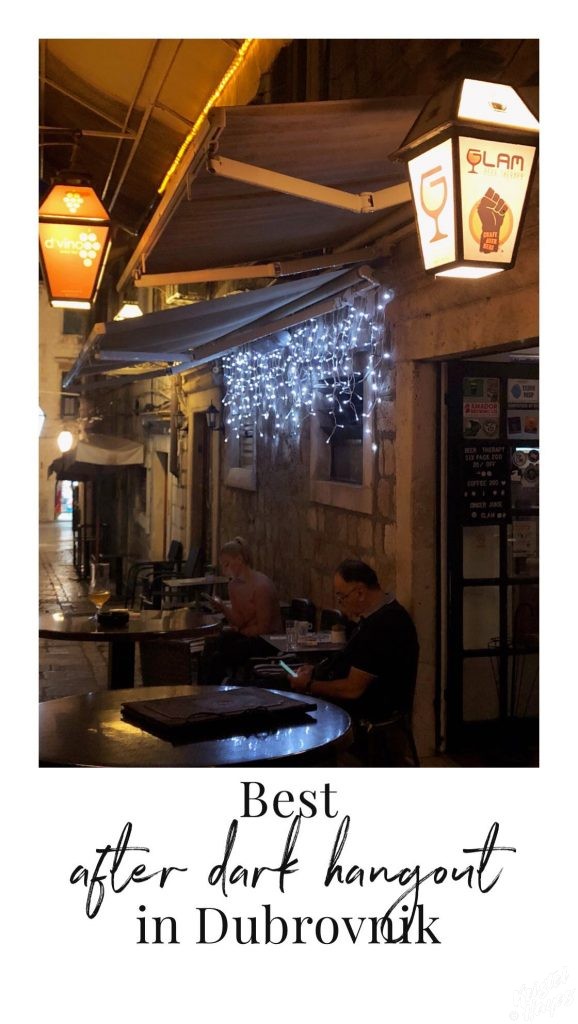 Another must-see that most definitely challenged my fear of heights: the cable car to the top of Mt Srd, where we were treated with a panoramic view of Dubrovnik and the Adriatic Sea. This was an important location for Dubrovnik historically, as it was the home of one of the fiercest battles during their war of independence, including the Siege of Dubrovnik. It's hard to imagine while enjoying a cappuccino from the beautiful restaurant atop the mountain that this conflict is not so ancient history, having just happened in 1991.
The nightlife in the old city is also vibrant with restaurants and bars lining nearly every street. We were lucky to be staying just below a street full of great restaurants, including a Vegan (yeah!) spot called Nishta, and just a couple of "blocks" away from what ended up being our favorite after-dark hangout: D'Vino Wine Bar, and Glam Cafe (beer). The two face each other along a narrow street, and we found ourselves really enjoying getting to know the owners and staff who were super knowledgeable, warm and welcoming.
Our stay in Dubrovnik ended much too soon, but after two full days in the old city, we were on our way to our next stop, Split. We are already dreaming of the things we'd like to do on our next visit, as there is still so much to see in Dubrovnik beyond the walls of the old city!
Split
We traveled north to our next stop in Croatia, the coastal city of Split. With just a quick overnight stay here, we didn't have much time to explore, but our hotel (Hotel Marmont) inside the old city walls allowed us to wander the confusing, and seemingly never ending, maze of shop and restaurant lined streets (we were more lost than found).
Capping off our evening with waterfront cocktails, we were happy, happy guests in this coastal Croatian city!
From Split, we traveled north to Zagreb…another quick overnight here, and we found ourselves wishing we had more time. It was dark during our stay, so I didn't manage to catch any photos before we continued north to Budapest!