Heading south from Galway to our next stop, Killarney National Park, we took the scenic route along the Wild Atlantic Way around the Dingle Peninsula. We were rewarded with sweeping views of the Atlantic.
Of course, I also insisted on stopping to check out some Beehive huts (clocháin) at Fán near Slea Head, just one of over 2,000 archeological sites on the Dingle Peninsula!
Arriving at Killarney National Park, we found our AirBnB rental on a hill overlooking the park, with stunning views!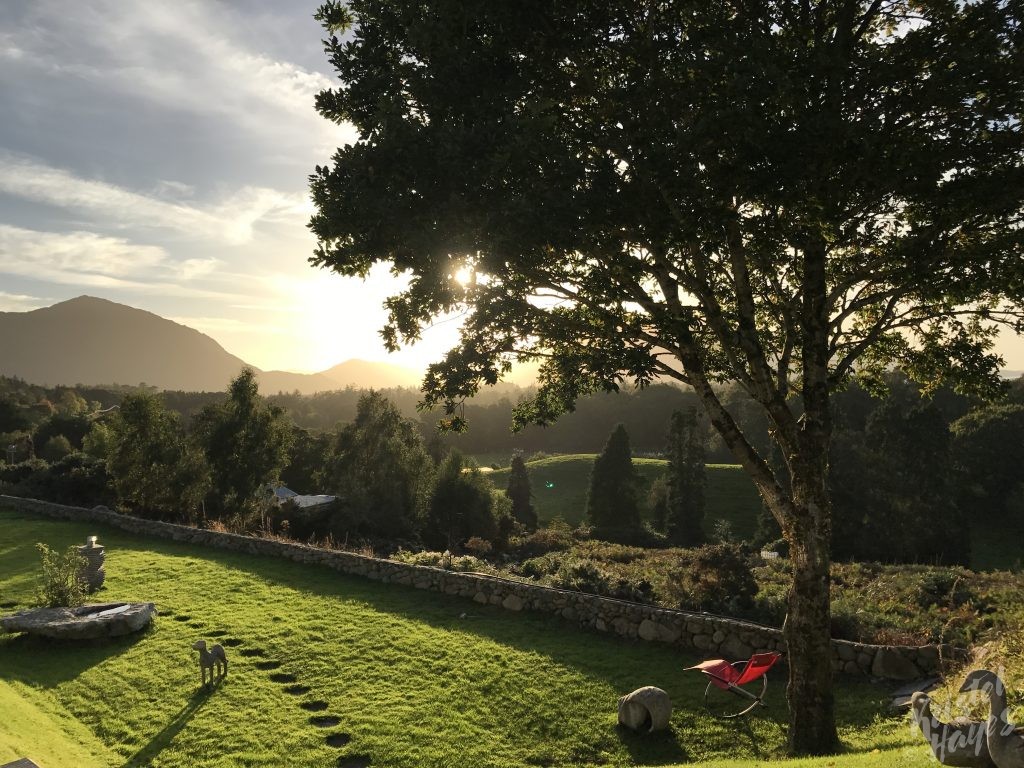 If you're traveling to Killarney National Park, this is definitely a place you'll want to stay:
The hosts were beyond gracious, and gave us all sorts of information on places to explore and things to do. More than we could ever fit into our 2 days in Killarney this trip, but lots to dream about for our next visit.
We opted to take a ride thru the park on a jaunting car, which took us in to see Muckross House and stunning Torc Waterfall.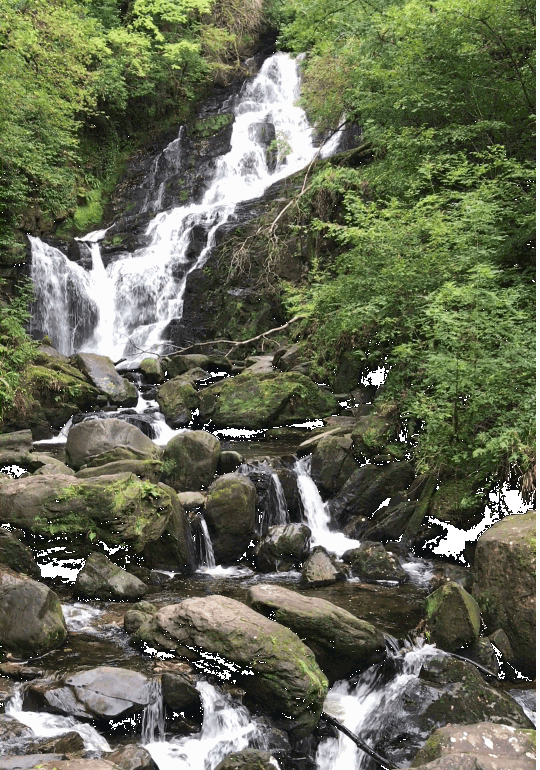 The Ring of Kerry was also on our list as a day excursion from Killarney. It was a cloudy & drizzly day, which only added to the mood as we explored historical sites along this peninsula, including the Staigue Stone Fort, Derrynane House, and a walk along the beach near the house to the ruins of Derrynane Abbey.
See the rest of my highlights from our Ireland adventures:
Part 1 of 6: Dublin
Part 2 of 6: River Barrow by Narrowboat
Part 3 of 6: Cork City, Cobh, and Spike Island
Part 4 of 6: Galway and Cliffs of Moher
Part 5 of 6: Dingle Peninsula, Killarney, and Ring of Kerry
Part 6 of 6: Bantry, Kinsale, and Kilkenny