Our primary reason for visiting Oban this trip was that it was the departure point for a tour to visit the Isles of Mull, Staffa, and Iona. I was so excited for this day because it would be my first ever chance to see Puffins up close, but turned out to be so much more than that. We booked the Three Isles "Early Bird" Excursion with Staffa Tours, and were on our way at the wee hour of 7:30 for the ferry to Mull.
Once on Mull, we took a coach across the island, which took about an hour, with fun narration along the way by our driver to help us learn more about the island & its culture. From the coach, there weren't really any great photo opportunities, but the real treat was waiting at the end the next leg of this tour: the 45 min boat ride out to the Isle of Staffa.
It was a foggy day, but as we approached Staffa, the fog seemed to part, revealing a view of the massive Fingal's Cave directly ahead.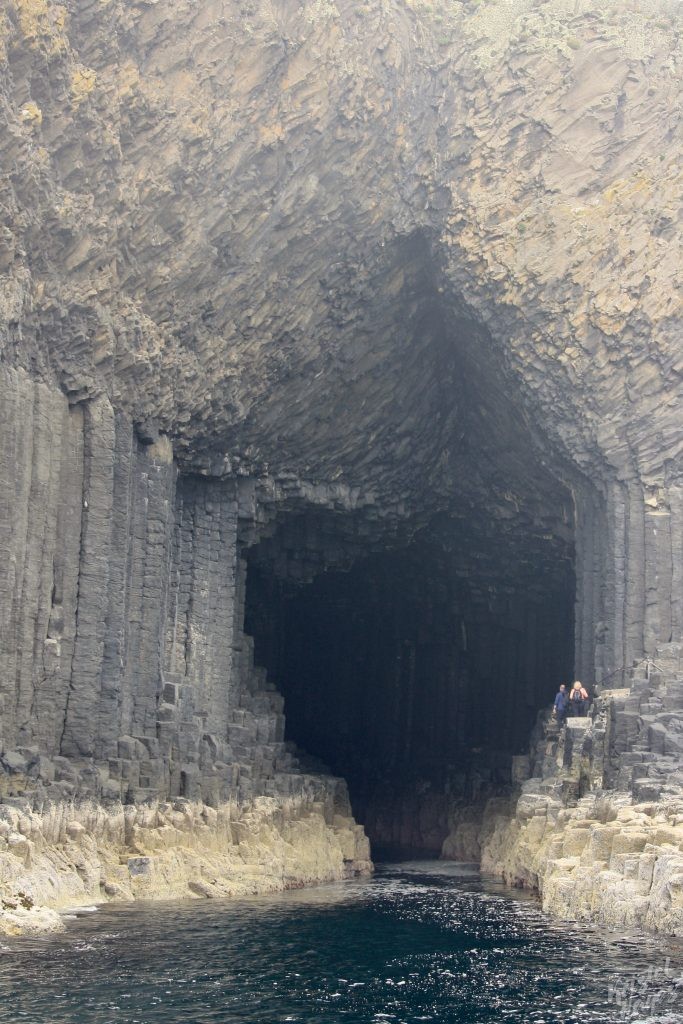 Upon landing, for those of us who wanted to see Puffins, we were instructed to climb a steep staircase (just steps from the boat) then to walk along the top of the ridge until we saw the marker indicating we were at the viewing point. From there, we were told, the Puffins should simply start to appear.
We did … and they did! I got to see so many Puffins (close up, thanks to my zoom lens), that it actually brought tears to my eyes.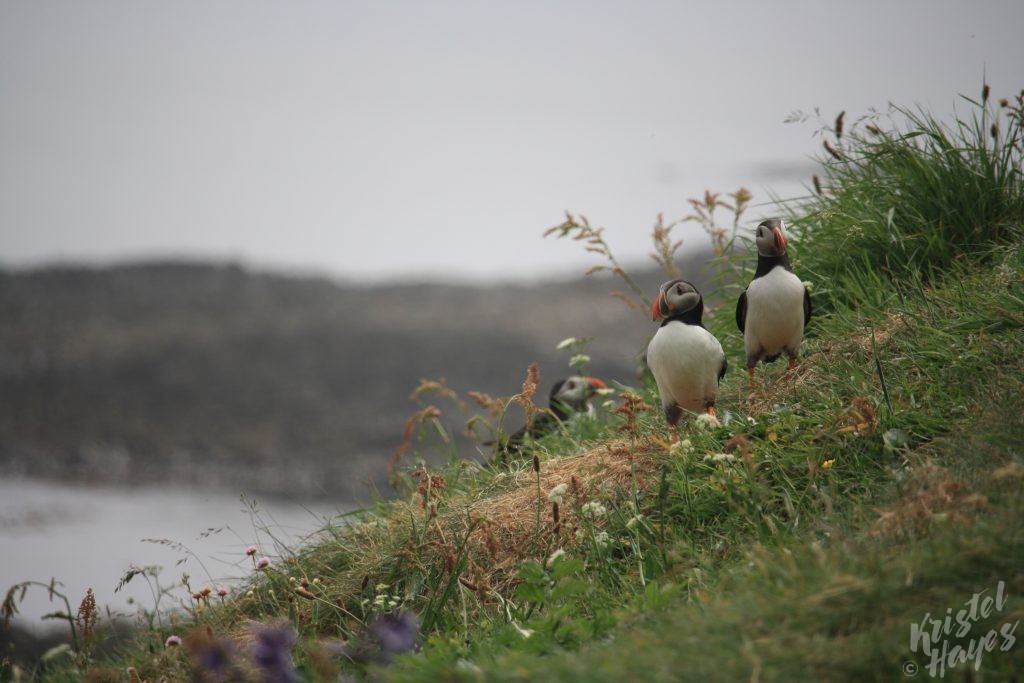 After tearing ourselves away from the Puffins, we ventured back toward the boat landing and past it along the basalt shoreline to get a close up look at Fingals Cave. This massive "hole" in the side of the island, with the ocean  waves crashing deep inside, was even more impressive up close.
Feeling thoroughly awe-struck, we met our boat for the next leg of the tour: a stop on the Isle of Iona.
See the rest of my highlights from this whirlwind adventure in the Highlands of Scotland:
Part 3 of 6: Isle of Staffa (& Puffins!)