Landing in Galway's Latin Quarter, we were psyched to find our AirBnB on a quaint side street of this mostly pedestrian area.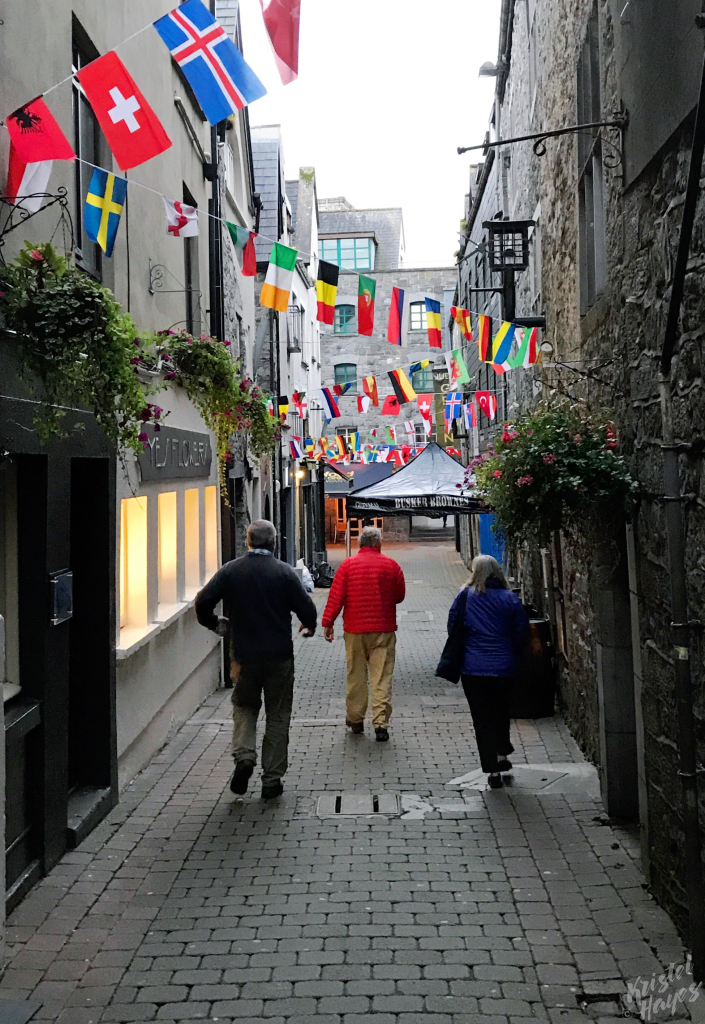 So many unexpected treats were waiting for us here. A surprise run in with a good friend from the US, a really great apartment (thank you AirBnB!) just doors down from a killer little restaurant, the Pie Maker, and my favorite, happening upon the Galway Street Club.
This energetic band of musicians from all around the world seemed morphed into a larger group, and drew larger crowds as the evening went on. They seemed to truly love playing music, and their energy was infectious. I'm not going to lie…I kind of wished that I could join them.
If you're intrigued by these guys, be sure to check out this documentary over on YouTube too!
As a day trip from Galway, we had originally hoped to make it out to the Aran Islands, but Mother Nature had other plans for us. The second big rain storm of our Irish adventure was barreling through, and all planes and ferries were canceled on the day we had carved out for this particular adventure. We opted, instead, for a great consolation prize: The Cliffs of Moher.
Driving from Galway to the cliffs included lots of castles and ruins of ancient buildings. We pulled over next to the ruins of Lemaneh Castle because "it looked kind of old and cool" only to look it up later and learn it was built circa 1480-90, and in the mid to late 1600's was inhabited by one of the most famous women in Irish Folklore: Red Mary.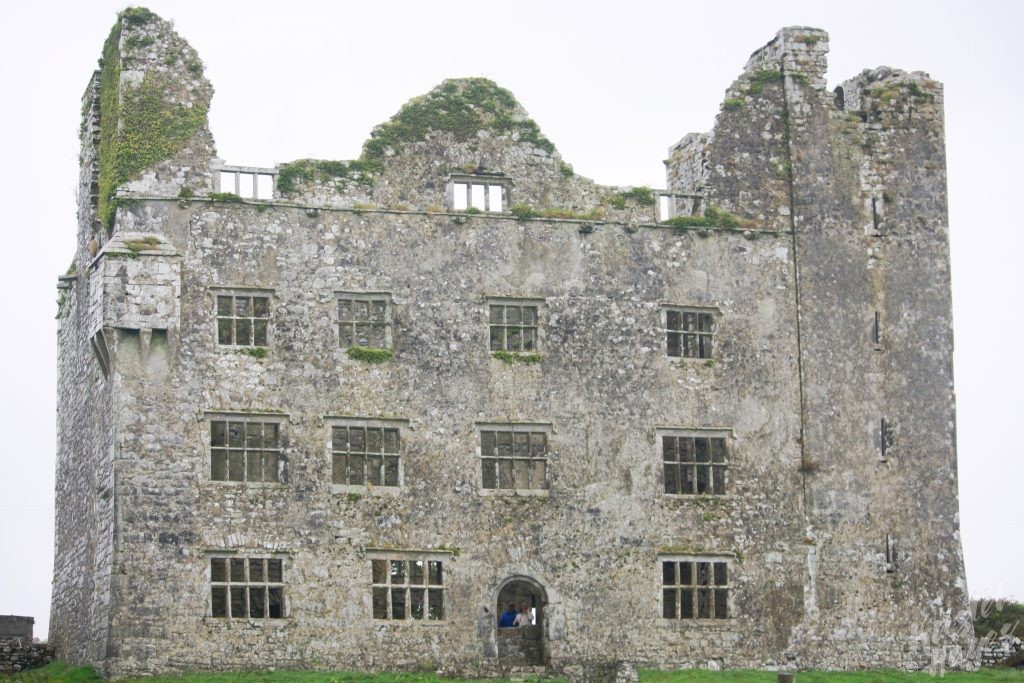 Other stops included lunch in Doolin, and a stop to gawk at the beautiful Doonagore Castle, which overlooks the Atlantic ocean, and is apparently private residence at this time (whaaaaaat?!)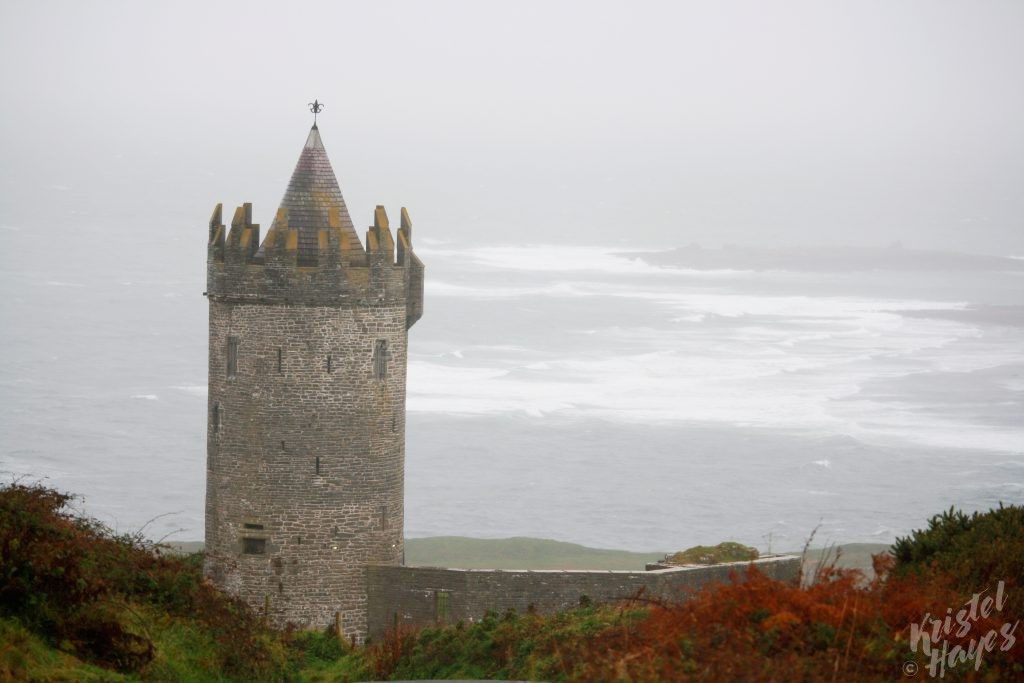 The rain and wind were brutal at the Cliffs of Moher, but we trudged out into the weather, and still managed to see just how beautiful they really are.
With our bellies full of pie, and memories full of spectacular sights and music, it was time for the next leg of our adventure: Killarney National Park, via the Dingle Peninsula.
See the rest of my highlights from our Ireland adventures:
Part 1 of 6: Dublin
Part 2 of 6: River Barrow by Narrowboat
Part 3 of 6: Cork City, Cobh, and Spike Island
Part 4 of 6: Galway and Cliffs of Moher
Part 5 of 6: Dingle Peninsula, Killarney, and Ring of Kerry
Part 6 of 6: Bantry, Kinsale, and Kilkenny